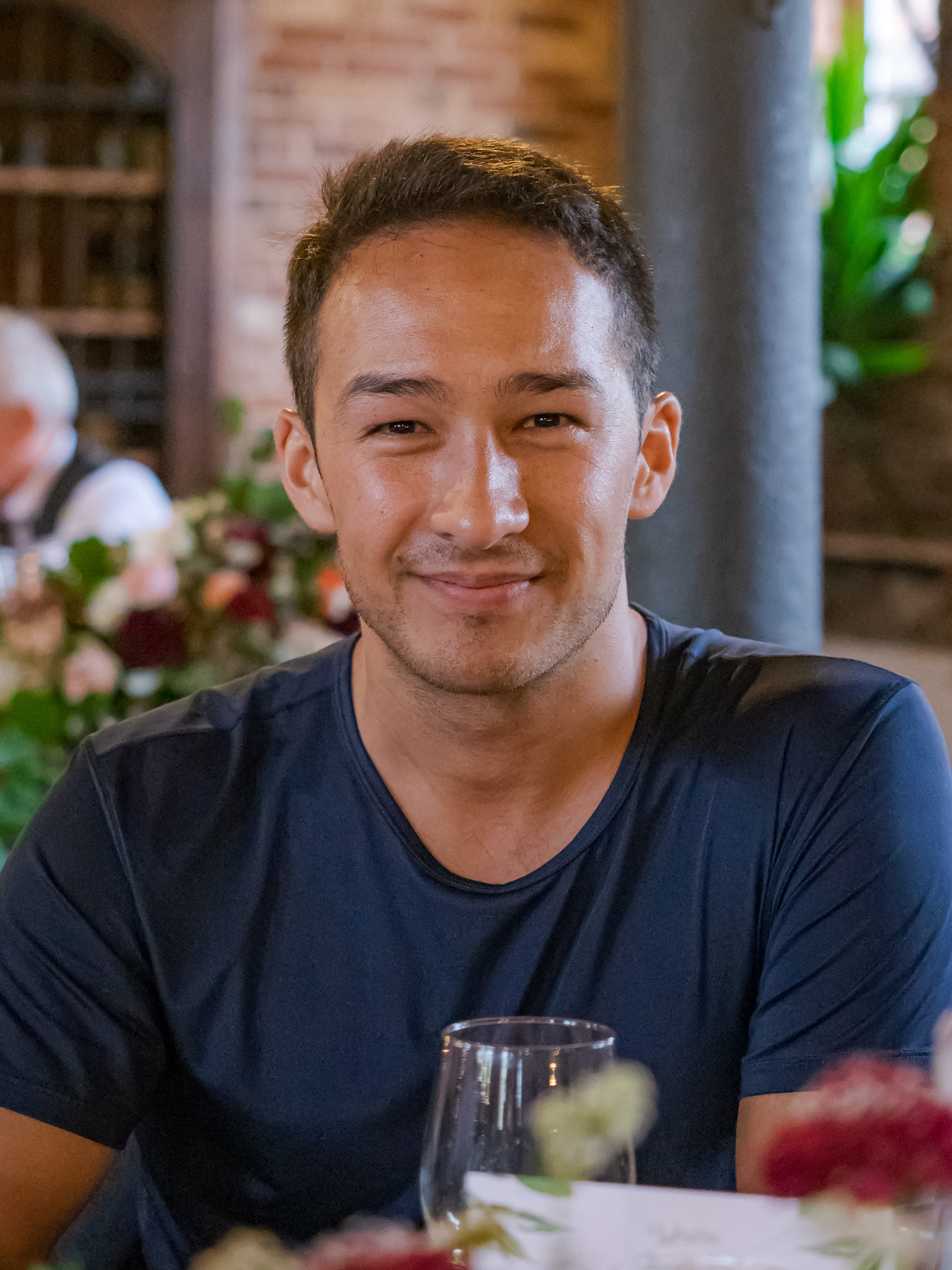 Hello there! I'm a Japanese born, British fusion with an indistinguishable accent and an affinity for nature and wildlife. I'm a problem solving, introspective, philosophical ponderer – driven by inline skating, partner dancing and a deep fascination of the world.
Some things really appeal to me like watching animals and being reminded how incredible life is. I love noticing all those genuine, fleeting expressions of emotion and shared connections in people too. They are priceless and deserve to be preserved forever.
Above anything I can create for you, you'll be getting all of these qualities from me every time we work together. As both a graphic designer and photographer, I can deliver fully bespoke creative solutions to your personal and commercial needs.
Are you looking to promote yourself?
First impressions count, especially when you rely on your own name and reputation to succeed. Your personal brand must convey exactly who you are and what you can do for your clients. Communicating your message through visuals is crucial for marketing yourself and your business. Using my talents, I want to help you define and deliver your personal brand.
"I did not hesitate asking Mark to be the photographer on our wedding day. He met me and my fiancée before the wedding to discuss details, asked us for our desired photographs and was extremely professional at all times. He was always easy to communicate with in case we wanted to discuss any specific items. The day of the wedding he arrived earlier than us and followed us everywhere capturing unique moments that will forever remind us of the perfect day we had. All of our guests also complimented how friendly and hard working Mark was and have also shared their admiration on the quality of the pictures taken. I am very pleased with Mark's work and would recommend him 100%!"
"As groomsman at our wedding, my brother Mark had kindly agreed to be our backup photographer free of charge. I recall that while the hired photographer remained mostly stationary in the middle of the scene, Mark hovered the perimeter, seamlessly switching from one vantage point to another. Charmingly joyous all the while, putting us at perfect ease to be at our most natural."

"While the photos from the hired photographer were satisfactory, Mark's photos moved my wife to tears. Miraculously, Mark had captured every notable moment at its peak of absolute sweet. The most subtle of occurrence had not escape his eye, framed in the most dynamic composition. We could not contain our pleasure, we were ecstatic that day! Mark's instinct for organic beauty is a gift which evidently extends to his taste in editing. His photo enhancements are in perfect sync with nature's tones. Oh yes, if you're lucky enough to book Mark, he will deliver the goods!"
"We've known Mark for 10 years now and have always been amazed at his keen eye for details and the quality of his photographs. Although he was present at our wedding as a guest, the moments he captured are fantastic and full of emotions. I would happily recommend Mark to immortalise the great events of your life!"
"Mark is a dear friend of ours and despite being a guest at our wedding, he enjoyed going around and snapping lots of fantastic pics! We were amazingly surprised and pleased to see how beautifully he managed to catch every aspect of our day, giving a second life to our emotions and feelings. I would definitely trust and recommend Mark for your big occasion!"
"Mark joined us as a creative artworker to help us out with artworking and visualisation. During these two weeks while he was with us, Mark was able to handle the demanding workload with his can do attitude. I find him a pleasure to work with. I am most impressed by his attention to details and great visualisation skills. I think Mark is a great addition any potential employer's team."
"I found Mark to be consistently pleasant, tackling all given assignments with dedication and a smile. Besides being a joy to work with, Mark is a diligent worker who is able to present creative ideas and communicate the benefits. He has worked well alongside our web developer and with an outsourced team in India to deliver a complete new design for our website. Since we brought Mark in to work with us in house, he has designed all our printed and online media including posters, banners, flyers and all other promotional prints. These designs were all catered to my liking and his attention to detail was evident throughout."